Sie planen den Ausbau, Neubau oder die Erneuerung Ihrer Dampfanlage?
Ihre Vorteile bei der Zusammenarbeit mit uns:
Dampfanlage aus einer Hand
You do not need a planning or engineering office. Get it directly from us, including the P&ID and 3D layouts.

Digitales Abbild
We scan your premises and design the entire system digitally. This allows you to assess your system in advance and make adjustments for its expensively build.
Inhouse Fertigung/Kurze Umsetzungsfenster
We prefabricate most of the steam boiler system in our factory. This is more efficient and takes less time, which ultimately benefits you in terms of price.
Service Pakete
Depending on the steam know-how of your team and the size of your steam boiler system and pipeline network, you can outsource steam-related tasks to us.

Ein Ansprechpartner
We help you with the construction of new systems, management of the existing ones, relocation, service, spare parts management, control and maintenance. No more clarifications with other parties, we take care of that for you.

50+ Jahre Dampfexpertise
We have been focusing on steam for over 50 years and know how systems work - and why they don't work.
Wir liefern Ihnen die schlüsselfertige Dampfkesselanlage mit passendem Dampferzeuger!
Benefit from our steam expertise and choose a steam boiler system from our portfolio
We tailor the steam boiler system according to your needs and combine it with the best-practice knowledge we have gathered over the years. That is in line with our motto:
"Jede Anlage ein passendes Unikat, aber zu 90% standardisiert!"
Therefore you are benefiting of a system with a low standard price and get the advantage of a customized steam boiler system boosting your effectivity.
Beratung + Auswahl
According to your needs, steam consumption profile and local conditions, we determine the most suitable steam boiler system. Then you will receive an offer for the entire system from the boiler to steam pipings and other steam components.
Raumscan + 3D Abbild
After selecting the steam boiler system, we scan the premises on site. From this, we digitally design your final steam boiler system and can take pipe routing and interfaces into account at an early stage.
Produktion + Installation
We prefabricate tanks, piping and other components in our factory workshops.
In short implementation windows, we then install the system at your site and connect it to the desired steam consumers.
Inbetriebnahme
At the end, we put the steam boiler system into operation and have it approved for you by the responsible authorities (SVTI, Tüv). Should you opt for our service package, the system will be handed over seamlessly to our service department.
Sie möchten sich auf Ihr Kerngeschäft fokussieren und die Thematik Ihrer Dampfanlage am liebsten anderen überlassen?
Verlassen Sie sich auf unsere jahrzehntelange Erfahrung bei der Planung, Installation und Wartung von Dampfanlagen.
Unser hervorragend geschultes Team kümmert sich um alle strategischen und organisatorischen Fragen.
Vereinbaren Sie gleich ein unverbindliches Beratungsgespräch!
From rapid steam generators to electrical steam generators

Je nach Bedürfnis bieten wir den passenden Typ an Dampfkessel oder Thermalölerhitzer
Do you have a steam consumption profile with many consumption peaks? Do you need large quantities of steam within a few minutes? Then we will be happy to help you with our steam systems based on industrial hot water boiler systems.
You have a uniform steam consumption? You would rather have 2-3 rapid steam generators running in parallel to minimize your risk of failure? We can help you with our steam systems with rapid steam generators.
Sie benötigen nur kleine Mengen Dampf? Wir bauen und liefern eigengefertigte Elektrodampferzeuger von 38-100kW. Sie benötigen keine Zulassung und keine grosse Verrohrung. Über 100kW hinaus, arbeiten wir mit unseren kompetenten Partnern zusammen, um auch grössere Mengen Dampf elektrisch zu erzeugen.

Sie benötigen konstant hohe Temperaturen bis 350° Grad? Sie möchten die gesamte Anlage druckfrei und wartungsarm? Gerne offerieren wir Ihnen unsere Anlagen mit Thermalölerhitzer.

From 10kg/h up to 50'000kg/h steam:
From the smallest steam boiler system, which is manufactured by Aerni AG in our own factory, to large systems, we can offer you the complete package. We cover steam systems with industrial steam water boilers, rapid steam generators and electric steam generators. We offer them optionally in a container or as a completely mobile system regardless of whether you need steam in the high-pressure, low-pressure range or as clean steam.
Steam from a single partner: Technical consulting, engineering, technical drawings, installation and maintenance/service. You can rely on detailed advice, competent fitters and certified welders.
Benefit from our steam expertise and choose a standardized steam boiler system from our steam system portfolio.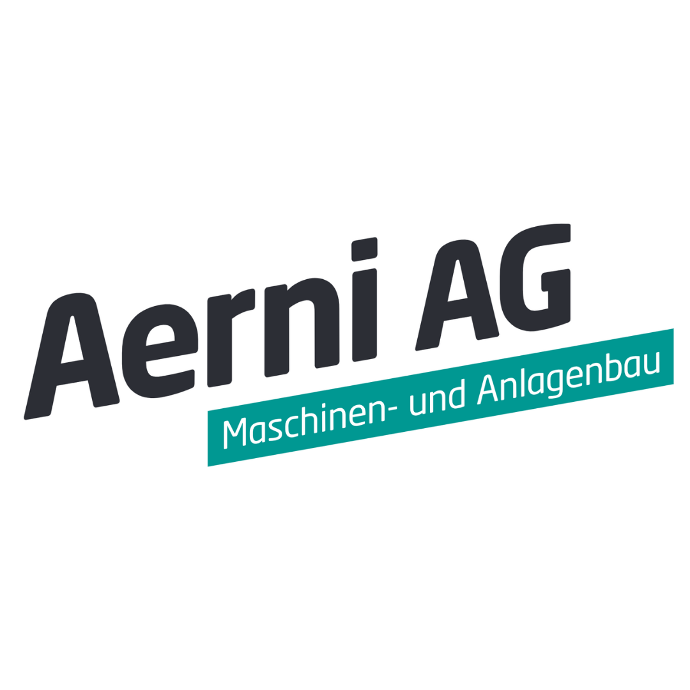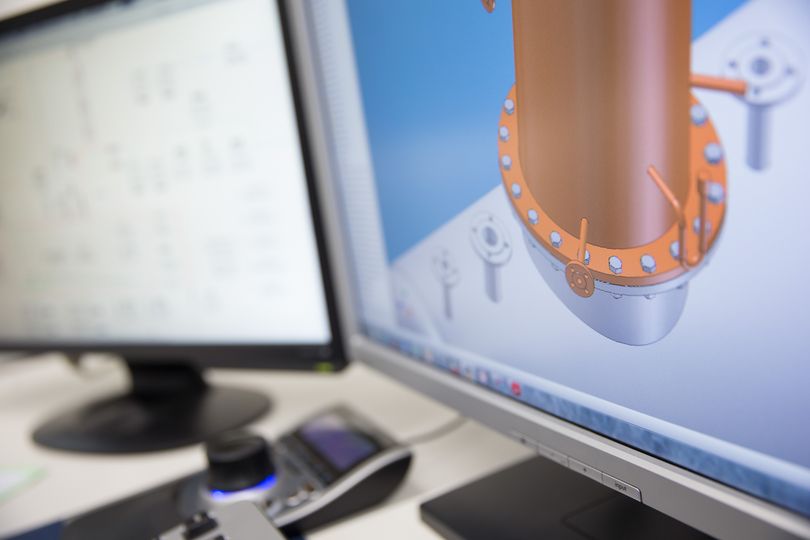 Engineering and manufacturing
Bereits ein kurzer Text oder Skizze reicht uns aus, um Ihnen ein Angebot für die Auslegung und Fertigung des Behälters zu unterbreiten.
Gerne fertigen wir nach Mass oder Ihrer Zeichnung. Sie können auch von für Sie anpassbaren Dampfbehältern preiswert profitieren.
Unsere Spezialität sind Behälter, die in Dampfanlagen zum Einsatz kommen wie Speisewassergefäss, Kondensatsammelgefäss, Mischkühler, Dampfverteiler, und weitere. Gerne bauen wir in oder an die Behälter Wärmerückgewinnungsmöglichkeiten.
Weitere Service Dienstleistungen...
Betriebsservice
Sie möchten sich auf Ihr Kerngeschäft fokussieren und am liebsten nichts mit Ihrer Dampfanlage zu tun haben? Sie möchten eigentlich nur Dampf, die Anlage ist eine notwendige Verpflichtung? Wir bieten Ihnen gerne unseren Betriebsservice an. Je nach Wunsch können wir Sie bei den jährlich anfallenden Arbeiten unterstützen oder gleich vollständig den Betrieb Ihrer Dampfanlage übernehmen.
Wartung & Instandhaltung
Eine professionelle Wartung verlängert die reibungslose Betriebsdauer Ihrer Anlage, minimiert die Ausfallstunden und sorgt für einen nachhaltig effizienten Betrieb.
Umbauten

Sie benötigen Anpassungen an Ihrem Leitungsnetz oder Armaturen und Behälter müssen umpositioniert sowie umgetauscht werden?
Kondensatableiterprüfung
Sie suchen einen herstellerunabhängigen Prüfer? Wir kontrollieren gerne einmalig oder regelmässig Ihre Kondensatableiter.
Begleitung Revision
Eine Revision steht an und Sie möchten, dass Ihre Anlage sicher die Abnahme besteht? Kommen Sie gerne auf uns zu und wir begleiten und/oder koordinieren die Inspektion/Revision
Dampfleihanlage
Sie haben einen geplanten oder ungeplanten Unterbruch Ihrer Dampfversorgung. Wir können augenblicklich reagieren.
Mit Leihanlagen von 50kg/h bis 6'000kg/h sichern wir Ihre Dampfversorgung.


Dampfexpertise
Not all piping is the same. Steam piping requires expansion spaces and inclusion of slopes so that your steam boiler system runs smoothly in the end.
Internes Vorrichten
A large part of the lines is manufactured in-house. The more efficient machinery allows us to offer a better price for the whole work.
Kurze Montagefenster
Internal pre-setting and digital job site recording ensure the smallest possible assembly windows. This gives you shorter production interruptions.
Kontaktieren Sie uns für einen unverbindlichen Besichtigungstermin
Wir werden Sie mit der richtigen Leitungsführung und einem kompetitiven Angebot überzeugen
Seit der Gründung unseres Unternehmens im Jahr 1965 haben wir die Marktstellung in unseren Bereichen kontinuierlich ausgebaut. Die Aerni AG ist heute ein führendes Unternehmen auf dem Gebiet der Planung, Installation und Wartung von industriellen Wärmeanlagen, speziell Dampfkesselanlagen, der Herstellung von Druckgeräten und dem Schweissen von Behältern und Apparaten. Service Dienstleistungen im Bereich Dampf runden unser Portfolio ab.

Zusätzlich fertigen wir auf Lohnbasis für namhafte Kunden Schienenfahrzeug-Teile durch geprüfte Schweissfachleute, und komplementieren unser Angebot mit spanabhebender CNC-Bearbeitung. Unsere besonderen Anstrengungen haben wir immer auf seriöse Planung und zuverlässige Arbeitsausführung ausgerichtet. Unser oberstes Ziel ist es, jeden Kunden individuell zu beraten und ihm eine massgeschneiderte Lösung zu guten Konditionen anzubieten.