Are you planning the expansion, new construction or renewal of your steam plant?
We deliver turn-key steam boiler systems including the appropriate steam boiler

Since the foundation of the company in 1965 up to today we are planning, installing and operating steam boiler systems in Switzerland and Europe.
From 10kg/h up to 50'000kg/h steam: From the smallest steam boiler system, which is manufactured by Aerni AG in our own factory, to large systems, we can offer you the complete package. We cover steam systems with industrial steam water boilers, rapid steam generators and electric steam generators. We offer them optionally in a container or as a completely mobile system regardless of whether you need steam in the high-pressure, low-pressure range or as clean steam.
Steam from a single partner: Technical consulting, engineering, technical drawings, installation and maintenance/service. You can rely on detailed advice, competent fitters and certified welders.
Benefit from our steam expertise and choose a standardized steam boiler system from our steam system portfolio.
Advantages with Aerni
You will benefit from working with us as follows:
Steam plant from a single source
You do not need a planning or engineering office. Get it directly from us, including the P&ID and 3D layouts.

Digital im
age
We scan your premises and design the entire system digitally. This allows you to assess your system in advance and make adjustments for its expensively build.
In-house production/short implementation time
We prefabricate most of the steam boiler system in our factory. This is more efficient and takes less time, which ultimately benefits you in terms of price.
Service Packages
Depending on the steam know-how of your team and the size of your steam boiler system and pipeline network, you can outsource steam-related tasks to us.

One point of contact
We help you with the construction of new systems, management of the existing ones, relocation, service, spare parts management, control and maintenance. No more clarifications with other parties, we take care of that for you.

50+ years of steam expertise
We have been focusing on steam for over 50 years and know how systems work - and why they don't work.
Benefit from our steam expertise and choose a steam boiler system from our portfolio
We tailor the steam boiler system according to your needs and combine it with the best-practice knowledge we have gathered over the years. That is in line with our motto:
"Every installation a matching unique, but 90% standardized!"
Therefore, you are benefiting of a system with a low standard price and get the advantage of a customized steam boiler system boosting your effectivity.
Consultation + Selection
According to your needs, steam consumption profile and local conditions, we determine the most suitable steam boiler system. Then you will receive an offer for the entire system from the boiler to steam pipings and other steam components.
Spacial
Scan + 3D Image
After selecting the steam boiler system, we scan the premises on site. From this, we digitally design your final steam boiler system and can take pipe routing and interfaces into account at an early stage.
Production + Installation
We prefabricate tanks, piping and other components in our factory workshops.
In short implementation windows, we then install the system at your site and connect it to the desired steam consumers.
Commissioning
At the end, we put the steam boiler system into operation and have it approved for you by the responsible authorities (SVTI, Tüv). Should you opt for our service package, the system will be handed over seamlessly to our service department.
Our portfolio:

From shell boilers, to rapid steam generators, to electric steam generators
Depending on your needs, we will be pleased to offer you the most suitable type of steam boiler or thermal oil heater.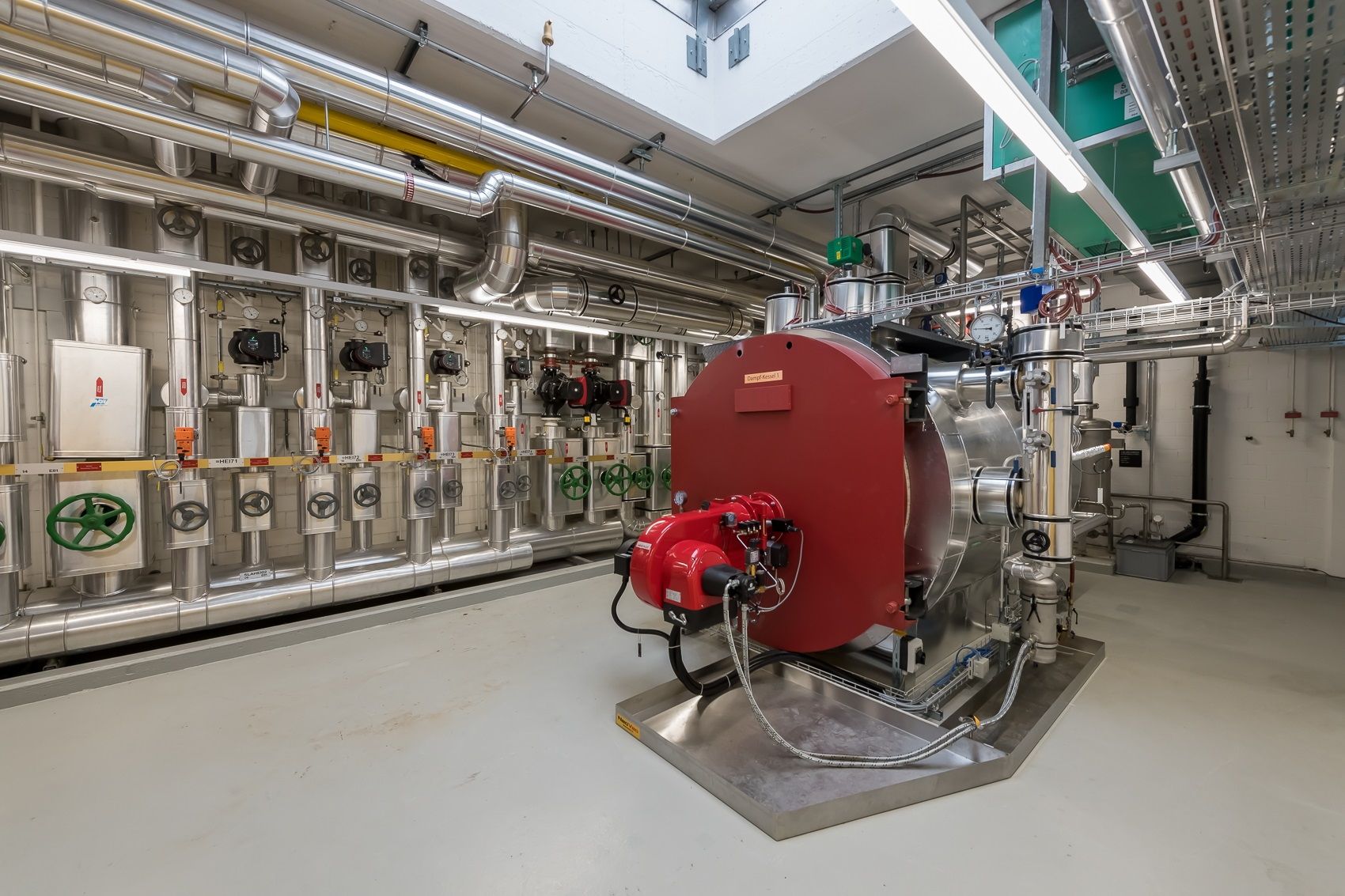 Do you have a steam consumption profile with many consumption peaks? Do you need large quantities of steam within a few minutes? Then we will be happy to help you with our steam systems based on industrial hot water boiler systems.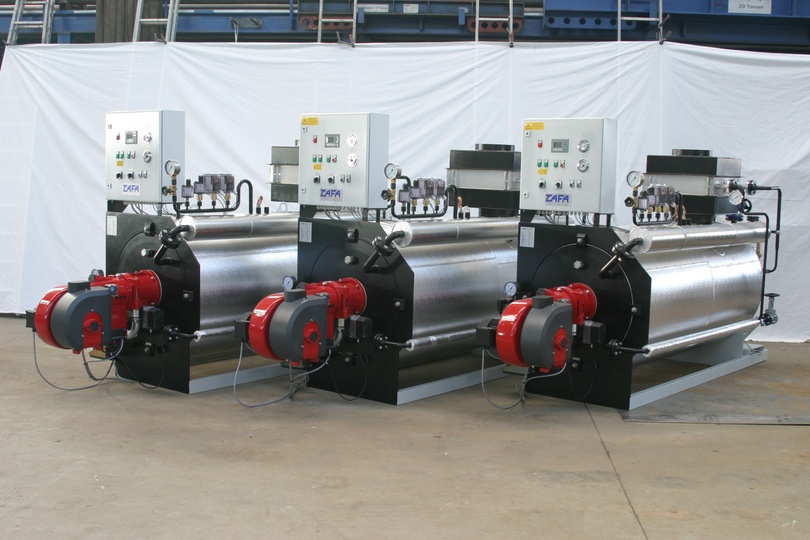 ​
You have a uniform steam consumption? You would rather have 2-3 high-speed steam generators running in parallel to minimize your risk of failure? We can help you with our steam systems with high-speed steam generators.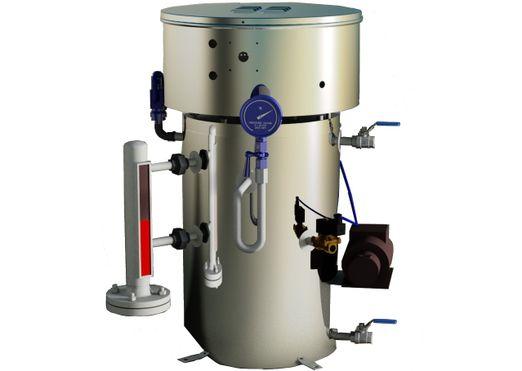 You need only small quantities of steam? We build and supply in-house manufactured electric steam generators from 38-100kW. You do not need any approval or large piping. Above 100kW, we work with our competent partners to produce larger quantities of steam electrically.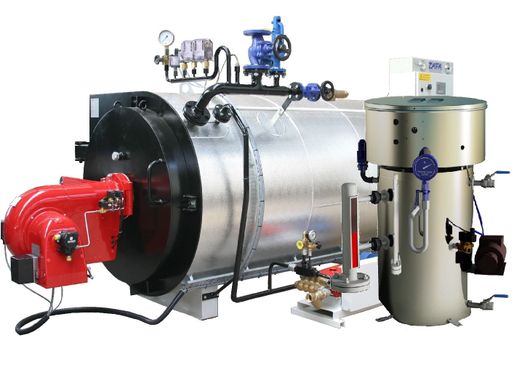 You need constant high temperatures up to 350° degrees? You want the entire system to be pressure-free and low-maintenance? We would be happy to offer you our systems with thermal oil heaters.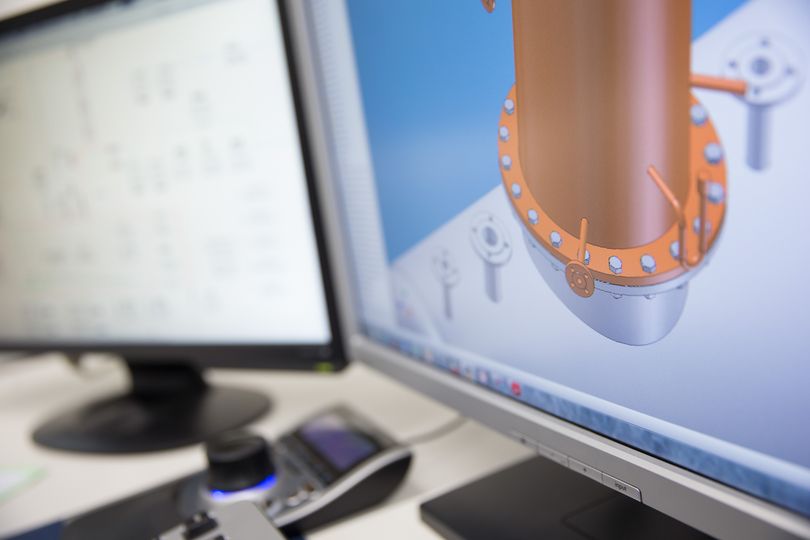 Engineering and manufacturing
A short text or sketch is sufficient for us to make you an offer for the design and manufacture of the container.

We are happy to manufacture according to your dimensions or your drawing. You can also benefit from steam tanks that can be customized for you at a reasonable price.

Our speciality are vessels which are used in steam plants such as feed water vessels, condensate collecting vessels, mixing coolers, steam distributors, and others. We are happy to build heat recovery capabilities into or onto the vessels.
Operating Service
You would like to focus on your core business and preferably have nothing to do with your steam boiler system? You actually only want steam, the system is a necessary obligation?
We are pleased to offer you our operating service. Depending on your wishes, we can support you with the annual work or completely take over the operation of your steam plant.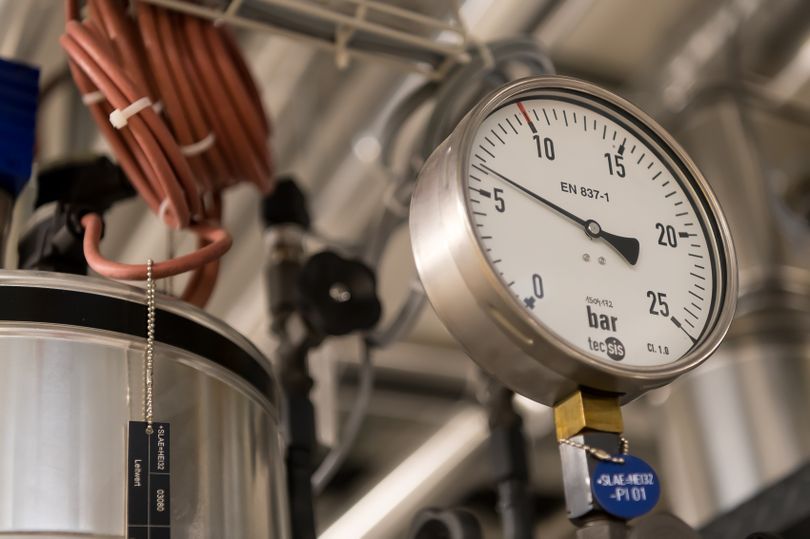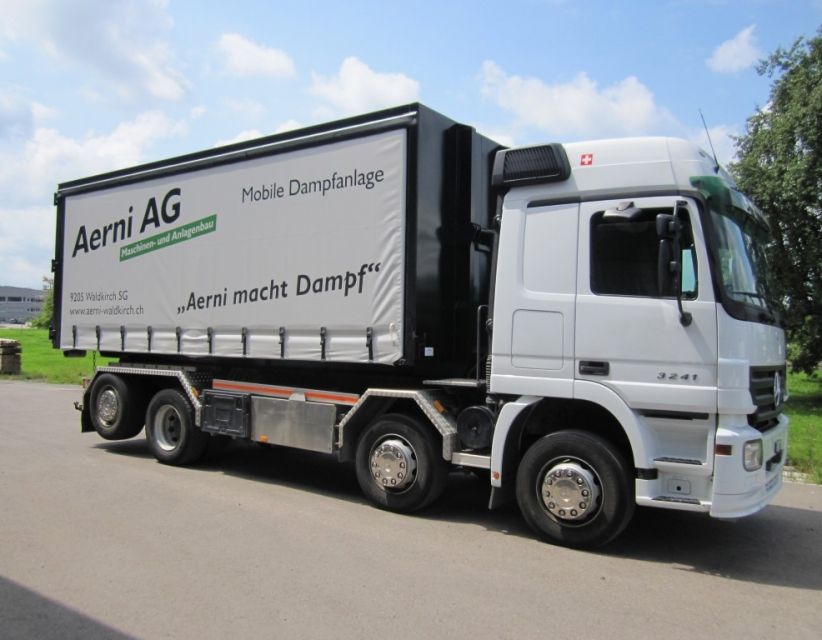 Steam lending system
You have a planned or unplanned interruption in your steam supply. We can react immediately.
With rental plants from 50kg/h to 6'000kg/h we secure your steam supply.

Service & Maintenance
Professional maintenance extends the smooth operating life of your plant, minimizes downtime and ensures sustainably efficient operation.
Modifications

Do you need adjustments to your pipeline network or do fittings and containers need to be repositioned as well as exchanged?
Steam trap inspection
Are you looking for a manufacturer-independent inspector? We are happy to inspect your steam traps on a one-time or regular basis.
Monitoring & Revision
An inspection is due and you want your plant to pass the acceptance test safely? Feel free to contact us and we will accompany and/or coordinate the inspection/revision.


Steam expertise
Not all piping is the same. Steam piping requires expansion spaces and inclusion of slopes so that your steam boiler system runs smoothly in the end.
Internal Devices
A large part of the lines is manufactured in-house. The more efficient machinery allows us to offer a better price for the whole work.
Short Assembly Periods
Internal pre-setting and digital job site recording ensure the smallest possible assembly windows. This gives you shorter production interruptions.
Contact us for a no obligation viewing appointment
We will convince you with the right management and a competitive offer.