Steam in the medical industry
Steam is mostly used in sterilization equipment in the medical industry. Often this steam is also called sterilizing steam. This steam must meet a certain level of dryness and purity. In order to achieve this, steam systems for the medical industry must be planned and implemented differently than, for example, steam systems for saturated steam. For example, the components of medical steam systems must not rust and must have a certain nickel content in order not to contaminate the resulting steam. The use of stainless steel is mandatory here. Fittings and piping are also used here on a stainless steel basis. In addition to the criteria for the steam system itself, the water used must also be chemically pure; among other things, this is achieved in advance by filtering the water.
The steam used in a medical steam system for sterilization should also not be overheated. In summary, it can be said that for the use of steam in the medical sector, both the steam itself and the steam system must meet particularly high standards. Depending on the area of application, the requirements of FDA or other regulatory bodies may also be required.
Reasons for using steam
In the medical field, all items used must be sterile. By common definition, a surface is considered sterile once all microorganisms and spores on the surface of the equipment have been killed. In the case of surgery or when treating wounds, germ-free instruments are of utmost importance to prevent infections.
To kill germs, steam is a preferred medium. This has the special property of condensing back to water on contact with colder objects. In doing so, it releases its stored heat until the colder object has reached its temperature. The moist heat of the steam destroys microorganisms such as bacteria on contact by destroying the protein of the bacterial cells.
The range of equipment and products to be sterilized extends from surgical instruments and rubber parts to textiles. In the medical industry, steam therefore makes an important contribution to compliance with the strict hygiene regulations in hospitals and other medical facilities. Steam is also used in the pharmaceutical industry, where sterile instruments and items are also frequently required.
Since steam is water-based, toxic chemicals can be avoided for sterilization and a contribution can be made to environmental protection.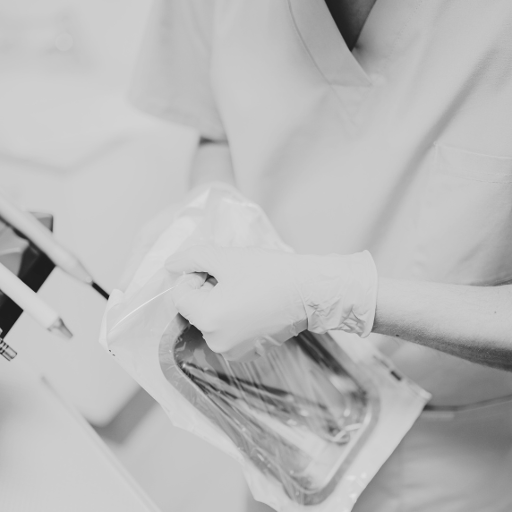 Steam sterilization process
Steam sterilizers must have both high process reliability and high efficacy. A vacuum process is often used, so that there is no air left in the sterilization pressure vessel before steam sterilization. This is done, for example, with the aid of a so-called vacuum pump. It is considered particularly safe if the pressure vessel is alternately vacuumed and steam is added several times even before the instruments to be sterilized are placed in the sterilization pressure vessel.
Several components are required for the actual process of steam sterilization, the most important being the so-called autoclave. The autoclave is a thermally insulated, pressure-tight container. In it, the purified water is heated until it reaches a gaseous state and becomes steam. As the temperature rises, so does the pressure of the water. Since the steam cannot escape, it reaches higher temperatures than the 100° Celsius possible under atmospheric pressure. Steam temperatures of up to 130° Celsius are possible in the autoclave. The medical devices come into direct contact with the hot steam, killing all bacteria and microorganisms.
Summary and products and services of Aerni AG
In summary, there are three main steps in the sterilization of medical devices: first the autoclave is vacuumed, second it is filled with steam and last but not least the items to be sterilized are sterilized in the autoclave by means of steam. Aerni AG has been a partner of well-known medical and pharmaceutical companies for many years and knows the legal requirements and demands exactly. We will be pleased to advise you on all possibilities and questions regarding steam sterilization in your company!
We take over the complete planning and installation of pure steam plants, black steam pure steam exchange stations and complete plants according to valid sterilization requirements for you! In addition, we offer you individual service packages for the maintenance of your steam plant.
For your company, we supply the required electric steam generators in pure steam quality. In addition, we take care of the piping and connection of the pure steam generators or ultra-pure steam generators. We also manufacture other components according to your requirements, including condensate collecting vessels and mixing coolers made of chrome steel, devices for steam quantity measurement as well as control valve stations for steam regulation. In addition, we will be pleased to supply you with precisely fitting condensate lifting stations and steam reducing stations.